"I asked for change and magic and I got it!! Rebekah came to my reality as a gift to facilitate me with her sharp awareness, her magic, her ability to identify limitations and eliminate energetics blocks, I found in her also a Being that has my back!! Two sessions with her and I have unlock so many hidden patterns and limitations and started to show up as the magical being I truly BE!! Infinite gratitude for the amazing contribution you BE to the world!! What else is possible now?? And how does it get even better than that??" Gloria – Florida, USA
"Rebekah's capacities to commune with the body is amazing. The way she can locate your hidden magic and possibilities quickly is brilliant. She is a gifted healer." Sue – Texas, USA
"Rebekah, you are one in a million!  I think you're  actually one in 5 billion.  There is no one on this planet like you.   The devotion and insight you have cannot be compared to anyone I've ever met.  You have amazing capacities, abilities and your awareness is so spot on!   You have unearthed things that I never knew existed or were even fathomable!  The shifts I am undergoing in the short time we've worked together are more profound than the past 25 years of classes and sessions.  I am so glad our paths have crossed and am so grateful that words cannot even convey the depth of what I'm feeling.  You are my teacher, my mentor, my ass-kicker, my way shower, but above all you are my new friend.  I so cherish you!!!  You are the change the world requires and I am right there behind you!   You are blazing the trail for all of us, unstoppable, undefinable, totally magical!  Love you."  Rosanne – New York, USA
"Rebekah reaches into levels of super deep consciousness to connect with issues from childhood, relationships, past lives or whatever that are still lingering our life time presently-THEN- she transforms that crap so it doesn't bleed over and continue to stop the flow of grace, happiness, abundance and joy. If you are ready to receive LIFE then invest in her. You'll be glad you did." Vanessa (NTS, LMP, CCHT) – Washington, USA
"Wow… what to say about the sessions I've had with Rebekah? They've been phenomenal, eye opening, empowering, fun and laughter-filled, and easeful. Yes, ease! Ease in the magical and masterful way Rebekah is, knows, sees, hears, and plays with the energies in the sessions, the energies of capacities… She saw my capacities, and asked questions to assist me is seeing where I was using them against me, instead of for me. How cool is this?! Right?! Now I am asking more questions around these…questions to my body, questions to the capacities, questions to the projects and beings I play with. Thank you Rebekah for the fun, laughter, and BEing with you and your amazing capacities!
"Rebekah works with the realm of rainbows to unravel anything that is hiding, locked or embedded in your body or energy field. She perceives information on a level that I've never experienced before. Stickiness and heaviness stand no chance when you have a session with Rebekah. I highly recommend working with her in order to open you to your highest magic."
"Rebekah is someone that will lead you on a path of change like nothing you have experienced before.  Her method is unique, intense and different, don't expect a session based on what you know, she does not follow rules, she follows the energy of what is required for each individual.  She will take you to very uncomfortable places but if you are willing to surf it like a wave, the outcome will literally blow your mind.  If you want to stay the same by using excuses she is not your coach but if you want radical change, she is the on for you!"  Alejandra – Utah, USA
"Rebekah's loving personality made me feel instantly comfortable.  I felt awkward in the hospital but you made it easy and your healing was exceptional.  Thanks so much.  You touched my heart." Mary – California, USA
"I see sprinkles and sparks and sometimes more in the magic i hide in me when i be with brilliant beautiful energies like you…. That invites me to unhide the me…. The magic i be… No matter how it shows up.. No matter who i be beyond this slavery…. I grant myself the permission here on.  Thank you is an understatement hugs." Parveeni – Pune, India
"Definitely was a beautiful experience. Rebekah has a beautiful energy around her and she made me feel comfortable straight away. She opened up my heart space like nothing I have felt before, I definitely could feel the magic. Thank you so much for a beautiful, warming experience it definitely left me feeling light and amazing ♥ thank you feels like an understatement, I would definitely say if you want to feel amazing, lighter and full of love, let her work her magic…" Lohnnie – In the Bay of Islands, New Zealand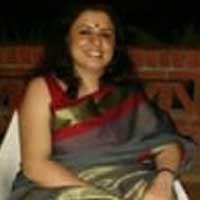 "In India Shakti means power, she IS power, power to change the undesired, unwanted in you magically. I so adore Rebekah's energy and the sessions are beyond words. She is gifted with magic, the ability to create ease and miracles, that keeps me amazed and repeatedly makes me rise in love with her. Thanks beautiful for being an adorable part of my life and change that I have been looking for." Malveeka – Pune, India
In case you don't know Rebekah…
Thousands of people around the world have Rebekah on speed dial. She's an energy worker, she's a life coach, she's a healer. She's a bright light in the darkness.
Rebekah Kee Maya is an International Luminary, Igniting Your Personal, Business and Financial Awakening. A Multi-faceted Facilitator, Intuitive and Master Life Coach, Artist and Published Author/Writer.
Her focus enhances your personal, business and financial life. Rebekah is an invitation for the space of possibilities, unlocking what binds you to a limited life experiences in your finances, relationships, health, addictive behaviors and more.
Subscribe now and get special offers!